Why You'll Love Tennessee Lasik
Care Is Not A Service
We believe care is not something you 'provide'; it's something you 'feel'. Care drives us to be better each day. It drives us to provide patients with the best – the best answers, skill, technology and results. We are so deeply honored by the trust each patient places in our team that over the time we spend together – from your LASIK evaluation to your postoperative visits – we grow to consider you as part of our family.
We Treat People – Not Patients
With over 17 years of experience garnered from thousands of LASIK procedures, Dr. Stewart and his team understand that eye surgery is a big life decision. Often, it can be a scary decision. When you entrust us with your eyes, we not only work to develop the best treatment for your LASIK procedure, we also watch over your entire experience – making sure you feel safe and comfortable before, during and after your surgery. We want you to feel like you are home here at Tennessee LASIK.
The Doctor Makes The Difference
It takes more than high tech lasers and computers to perform laser eye correction; it takes the human touch and honed skill of an talented surgeon and an experienced support team. From the first handshake to the phone call after the procedure, no one makes you feel more comfortable than Tennessee Lasik Associates.
Invested In Your Vision
For almost twenty years, Dr. Colby Stewart has provided the industry's finest refractive surgical technology to his patients. In 2004, Dr. Stewart was one of the first to adopt VISX Star laser technology and master its capacity for accuracy and dependability. He was one of the first refractive surgeons to offer CustomVue corneal mapping for customizable LASIK treatment and IntraLase bladeless corneal flap creation. He even invented and patented technology (the Stewart vibrating spatula) to provide the best results possible. Dr. Stewart's commitment to find ways to provide better results drives him to constantly compare the latest refractive surgery technology on the market. This search recently led him to invest in the industry's most significant technology breakthrough in more than a decade: the Alcon Wavelight® Refractive Workstation. 
Individual Eyes
Your eyes are unique. Your lifestyle is unique. Why shouldn't your LASIK treatement be as unique as you are? That's exactly why Tennessee LASIK takes a personalized approach to your vision correction. From consultation to surgery to post-operative care, each patient represents a unique challenge in creating a treatement plan that matches your unique eye conditions and lifestyle requirements.
Your Dream Team
Why do our patient's love us? Simple: we care. We spend time getting to know our patients and their unique eye care needs. Although the Tennessee LASIK team is one of the most talented and experienced in the industry, we believe the magic behind our results comes from an intense personal commitment to providing you with the attention, information, skill and care you need. 
The Gold Standard
Your eyes are priceless. Many would argue that they are the most important connection to how you experience and impact the world around you. No one understands this more than Tennessee LASIK. Since 1996, we have been providing unmatched vision results for some of the most demanding patients: professional athletes, surgeons, sharp shooters, artists, designers…the list goes on and on. Despite our resumé of over 18,000 successful LASIK procedures, we believe everyone's vision is equally imporant. That's why we are constantly investing in the best and latest technologies, researching safer surgical techniques and training our staff to provide the gold standard in support care.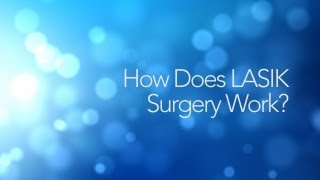 Dr. Stewart discusses everything from your screening and qualification, to the surgical process and post-op care.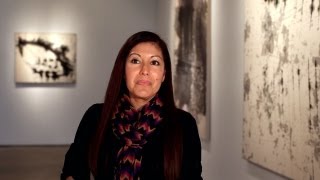 Patients share memorable moments from their experience and how LASIK has changed their lives.
Schedule Your FREE LASIK Consultation
Getting started is only a few clicks away. Your first step is to meet Dr. Stewart and the Tennessee Lasik team. During your personal consultation, we will determine if you are a candiate for LASIK, discuss your treatment and payment options and schedule your surgery. Since your LASIK consultation is free, you have nothing to lose. Scheduling on our website is easy and only takes 5 minutes.
FREE LASIK Screening
Find out if you're a good candidate for LASIK with a FREE consultation!